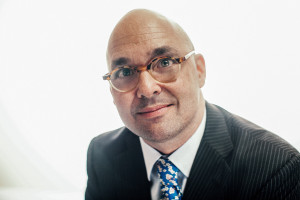 Joshua Jason
Founder and Owner
(Los Angeles, 1972) Is the founder and owner of JJPR, which boasts an international list of film-makers, writers and design experts.
Mr. Jason specializes in spearheading Academy Award Campaigning in Specialty Categories, as well as being one of the most sought-after publicists for independent authors and publishers.
Before establishing JJPR in Los Angeles, Mr. Jason worked at various PR agencies, and in that capacity, was attached to The Jim Henson Company ™, GMI Media, Penguin Putnam Consumer Products which included all Peter Rabbit properties as well as Eric Hill's award-winning Spot series of pop-up books. 
Mr. Jason also contributed to the planning and execution of the AFI Celebrity Golf Classic from 1997-1999.  Mr. Jason has also worked as PR facilitator for MAC cosmetics, Gendarme Fragrances and Alfred Dunhill, as well as ULTRASUEDE and the Gene Marshall collectible doll series.
Before launching his career in public relations, Mr. Jason worked at Onyx Enterprises, an international photo agency, and in that capacity, worked on several photo shoots with some of the top photographers today including Herb Ritts and Dan Winters.
Mr. Jason holds a BA in English Literature from UC Berkeley as well as a minor degree in Scandinavian Literature. 
Mr. Jason is a member of the Academy of Motion Pictures, Arts and Sciences (AMPAS) in the Marketing and Public Relations Branch, and also a long standing member of BAFTA and ASIFA.
He currently resides in Los Angeles and also holds dual US/UK citizenship
 More information on IMDb    Linkedin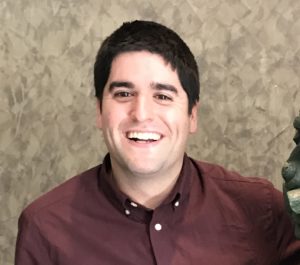 Álvar Carretero de la Fuente
Director. Awards PR & Global Publicity
(Burgos, Spain 1990) Holds a BA in Film, TV & Radio with a Minor in Audiovisual Marketing from the University of Navarre (Spain) and a Business and Management in Entertainment and a Producing  Certificate from  UCLA.
He worked as the Business Developer for the Russian production company ArtVideo Studio in Madrid in 2012 and also for the award-winning Spanish producer Manuel Cristobal, (Wrinkles, El lince perdido, Encierro) as his assistant, attending to the Malaga Film Festival (Festival de Cine Español de Malaga). In 2013 he moved to Los Angeles and worked for EGEDA US at the office to the Executive Director, supporting the first edition of the Premios Platino (Platino Awards) in Panama and as Marketing Outreach Director for the Guadalajara International Film Festival in LA.
In September 2014 he joined JJPR and his currently in charge of client/voter relations alongside with outreach strategies and special international projects. He is also tasked with Film Festivals and special projects at the firm with focus towards Latin American projects and his home country, Spain.
Mr. Carretero spearheaded the festival publicity campaign for the documentary Looking at the Stars (Directed by Alexandre Peralta) as well as being part of the producing team for the film. Currently, he is involved with several production projects in Europe and the US at varying stages of development.
He is a Member of the Spanish Film Academy (Academia de las Ciencias y las Artes Cinematográficas de España) since May 2017